Fire-safety
FENZ – (Fire Emergency NZ) Fire Safety
This event was – Wednesday 22nd November 2023
Presenter: NZ Fire Services
How safe are the lithium ion batteries used to power our devices? There's been a bit in the media recently, such as on the TVNZ Sunday programme, about fires caused by batteries igniting.
Our guest speaker from FENZ will speak about the use, management, storage and disposal of lithium ion batteries. He'll also cover fire safety measures such as what to do in an emergency, escape plans and how we can help ourselves and others. There'll be plenty of time for questions.
'This event was full, with all 27 seats taken – however please register your interest in this subject' – for 2024'
---
Members Forum
When: Friday 10th November, 12:30 – 2:30pm
Where: Level 1 Anvil House, 138-140 Wakefield Street
Guest Speaker: Gábor Tóth
Local History Specialist, Wellington City Libraries.
A continuation of the Members Forum series.
This talk will cover: Plating Up
Eating out in Wellington has changed hugely over the decades, reflecting corresponding changes in our society. This generously illustrated talk looks at the history of the restaurant trade and food trends in the Capital City over the past 100 years. This is the final Members Forum for the year.
members-forum
---
Exploring the Benefits of the Super Gold Card
Thursday 31st August 2023
Presenter: Tim Bryers
Tim Bryers, Key Account Manager SuperGold Card, MBIE has given members a tour of the SuperGold Card website and the phone app. This presentation will be more of a 'how to use' the site. You are missing the many benefits of the SuperGold Card if you don't attend this presentation.
Below is additional advice on using Super Gold cards
from GWRC, Dated 4/09/23
Writer has – checked with our fares and ticketing experts, and they've advised that digital copies of SuperGold cards should not be accepted as proof of entitlement. We appreciate the some drivers apply their own discretion in accepting photographs of GoldCards on cell phones, but it's against policy.
Only physical cards are considered as valid proof of entitlement primarily on the basis that the SuperGold scheme which is a national scheme does not offer any digital version of SuperGold cards. The only cards that are officially valid are physical cards.
There are plans to make SuperGold available on a Snapper card in the lead up to the National Ticketing Solution. This is expected to reduce the need for the card holders to show their cards each time they use services. Government announced fare changes for children, youth and Community Services Card holders have delayed the introduction of this card (it's literally a gold coloured Snapper card).
Members Forum August 2023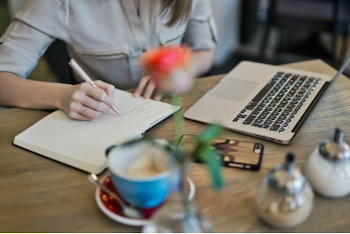 Guest Speaker: Kevin Norquay
A continuation of the Members Forum series.
This talk will cover:
"Writing seems simple yet that's the trick – simple can be complicated, in the same way a piece of beautiful art grabs you and hauls you in, without revealing how painstaking the process was."
---
How Intelligent is Artificial Intelligence
Thursday 13th July 2023
Presenter: Anthony Watson
Everyone is talking about Artificial Intelligence (AI) today – however this has not been an "overnight success" but actually a technology that has stealthily been becoming a part of everyday life for decades. In our talk we will explore where it has come from, where it is heading – and some of the key ways we can put it to use. Bring your curiosity and let's explore this topic together.
---
techwee/k-2023
Techweek
TVTechweek TV was a series of live, online video sessions broadcasts
Techweek TV was a series of live, online video sessions broadcast 13 – 20 May 2023
How to watch these events:
Here is the link to the Tech Week 2023 as You Tube videos.
They are not easy to find on their site. I think most have transcripts if you do not wish to watch the whole lot.
---
How Google Lens Can Make Your Life Easier
Thursday 18th May 2023
Presenter: Alan Royal
This workshop will focus on how Google Lens can assist seniors in making their lives easier.
The examples provided include using Google Lens to copy text from various sources and paste it onto a phone's clipboard or computer, listen to text being read aloud, search for specific words or passages within an image, create a calendar event, save contact information, email, call, text or navigate to a website from information on a business card, translate text by aiming the camera at it, act as a calculator, scan bar and QR codes for information, and scan router connection information to connect to the router. (this is generated by Chat GPT)
---
Social Media the what, why and how
Friday 12th May 2023
Presenter: Anthony Watson
Anthony will talk about the key social media platforms and their functions but also about the business behind them.
More details will come later – watch this space.
---
members-forum